eCommerce Solutions for Printing Companies
Simply the best eCommerce platform for print shops in the world. More features, fully customizable, custom programming available. Get the site you deserve, not the same site as everyone else.
Why
Web2ink
Web2ink
Web2ink
?
The Tools You Need To Succeed.
Web2ink Specializes in creating high end eCommerce websites for apparel decorators, signs shops, commercial printers and any business that sells customized printed products.  
LETS TAKE YOUR BUSINESS TO THE NEXT LEVEL.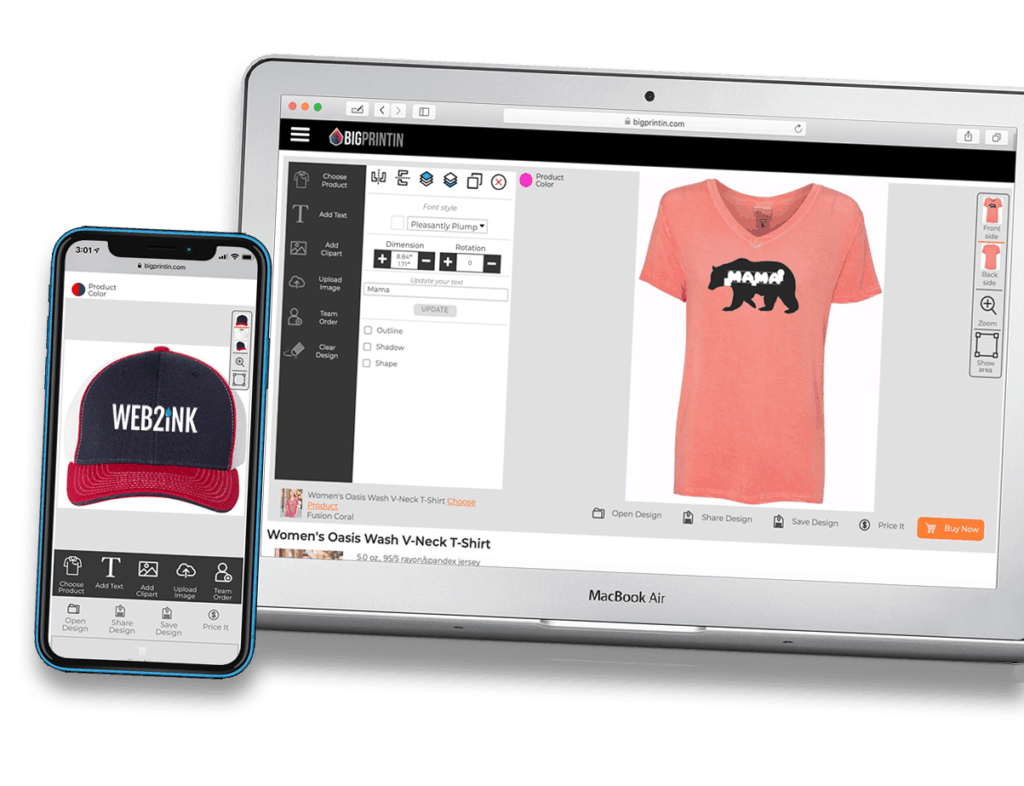 Check out our plans below. All plans include high speed scalable hosting on Google Cloud, website customization and can be upgraded, downgraded or canceled at any time. Please contact us with any questions.
Base Plan
Unlimited web to print stores
DIY Base Plan
Unlimited web to print stores
What is The Difference Between Full Site Plans and DIY Plans?
The only difference between the Full Site Plans and the DIY Plans is on Full Site Plans we design the website for you.  On the DIY Plans, you will receive a pre-designed site that is preloaded with approx 1000 products.   It will be up to you to change the look and feel of the site.  All of our plans will come with Elementor Pro and Astra Pro Theme,  so designing the site, adding content, and managing the look and feel of your site will be very easy. 
Do the plans have the same features?
Yes, our full site plans and DIY Plans both have the same identical features. The only difference is who designs the site. 
What if get stuck or have issues designing my own site?
No worries we got your back, you can reach out to us for advice or hire us to help with certain tasks to see specific service we offer to help DIYers visit this page.  Set up services
Why are the monthly charges higher on DIY plans?
DIY Plans typically require more service from us therefore they have a slightly higher monthly fee. 
What if I sign up for a DIY Plan and can not design the site?
In that case you can simply pay the difference from the DIY Setup to the Full Site Setup and we will design the site for you. 
How Do I Choose Full Site or DIY?
DIY Plans are best for people that have web design experience, are willing to learn a new skill and have time to devote to designing a website.  Do not sign up for a DIY plan just to save money on the setup.  No coding skill is needed, However, visual design experience is very helpful. 
Full Site plans are great for people who are too busy and do not have the time to devote to designing their own website.  With a Full Site Plan, you will still be able to design and update your site the same as a DIY Plan. 
Give your customers the most powerful design tools while making your graphic department's job much easier.  The web2ink designer is the industries most advanced and most mobile friendly design tool.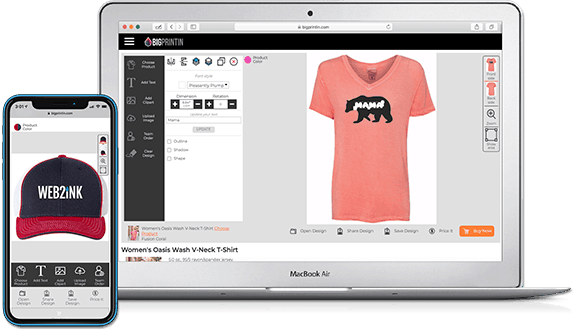 Keep your shops workflow running smoothly with our easy to use and clear order manager. Custom status updates will keep your staff and customers on the same page.  Our ultra easy to use automated production calendar will make missing ship dates a thing of the past.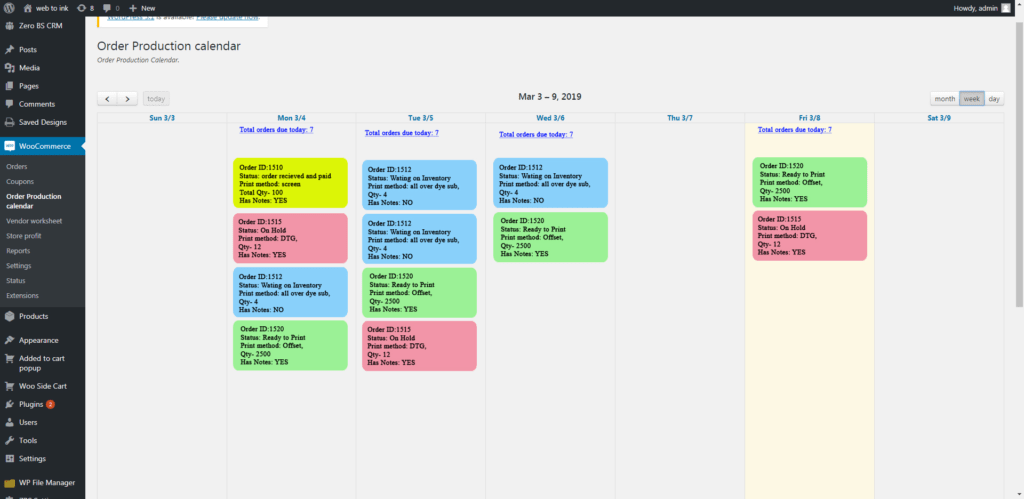 Web2ink is not just a software company or platform. We are a full service design and marketing agency that works exclusively with printing companies.  Your website will be custom made and unique, No cookie cutter sites here.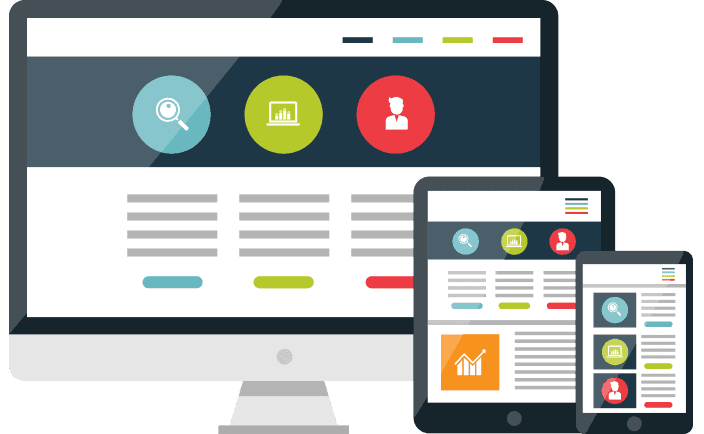 eCommerce sites require some heavy duty hosting.  eCommerce sites like ours with high end interactive applications need the best hosting available and that is Google Cloud.  Your site will be hosted in the fastest, most secure and scalable environment available, and unlike our competitors you will have access to your hosting.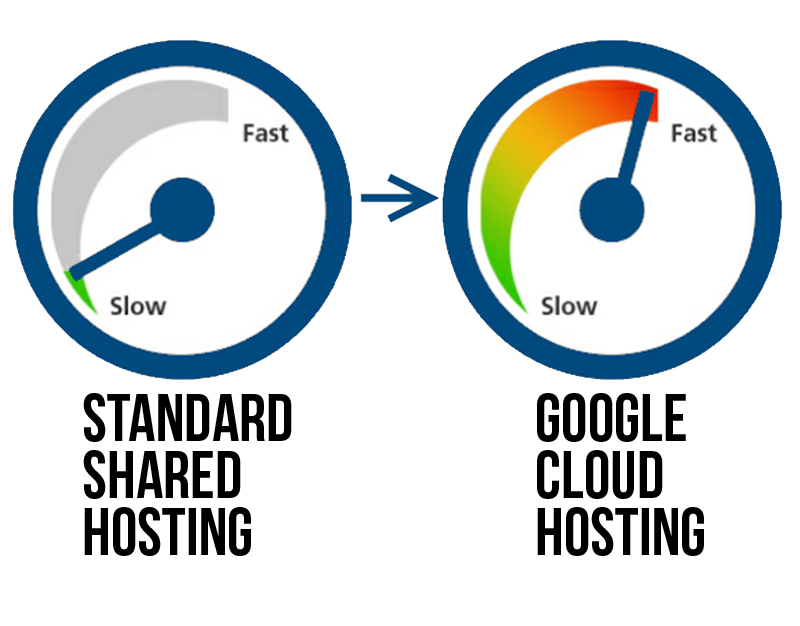 Choosing a ecommerce platform can make or break your online stores success.  The ability to integrate outside technologies into your website should be an important factor when choosing an eCommerce platform.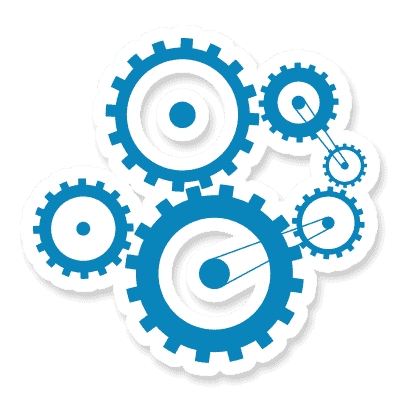 SEO is important, very important.  84% of eCommerce transaction begin with a search. If you want a site that can compete and get real traffic being in control of your SEO is crucial.  SEO means a lot more then being able to adjust your page title and meta descriptions. Web2ink's platform has zero SEO drawbacks.  Our competitors do not offer the same SEO control as Web2ink.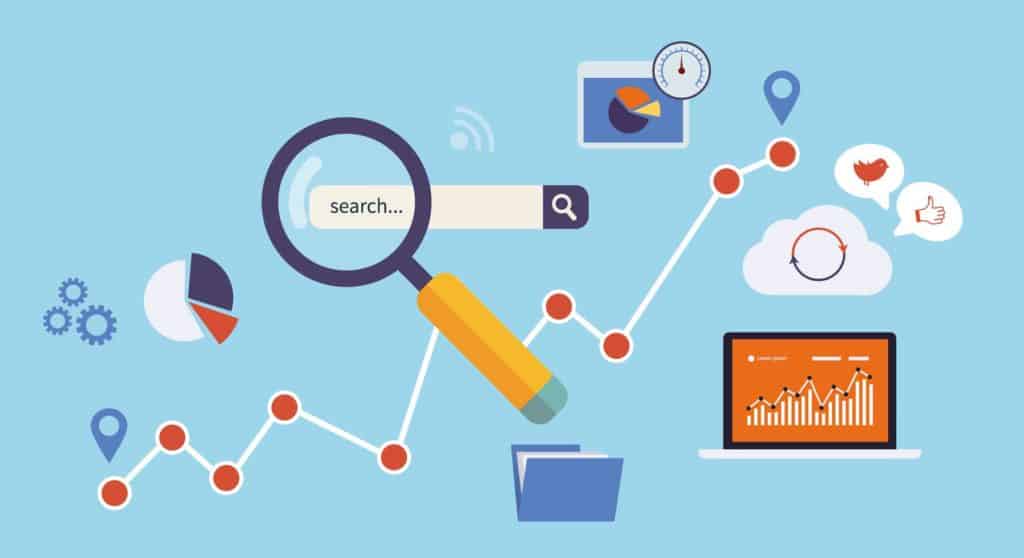 Custom stores can bring in a lot of business at great profit margins.  Now imagine if your customers could create and manage their own stores without any need for your staff to do the work for them.  Bring on the schools, non profits, bands and brands.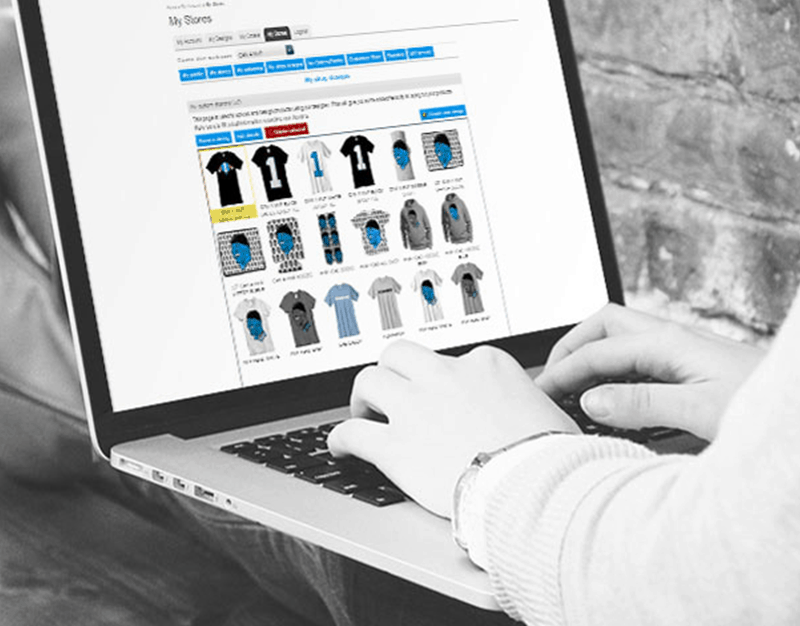 Our platform supports the customization of apparel, promotional products, signage, paper print items and basically anything you can customize.  Have an idea for a new product or application that requires online design give us a call and lets see what we can do.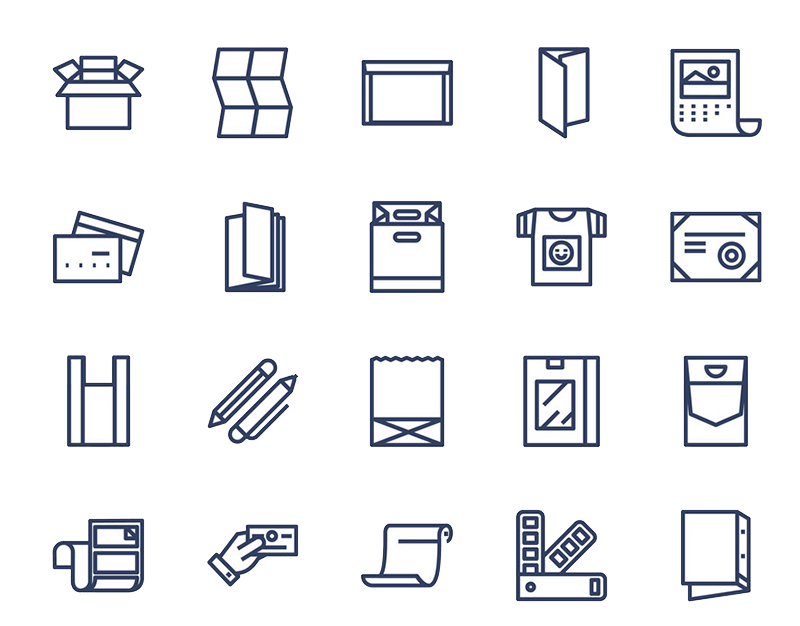 Integrated Marketing Tools
Your website should make your business money and your job easier.  Imagine having a website that can auto-post to your social media, sort and categorize your email list and actually help you market your business.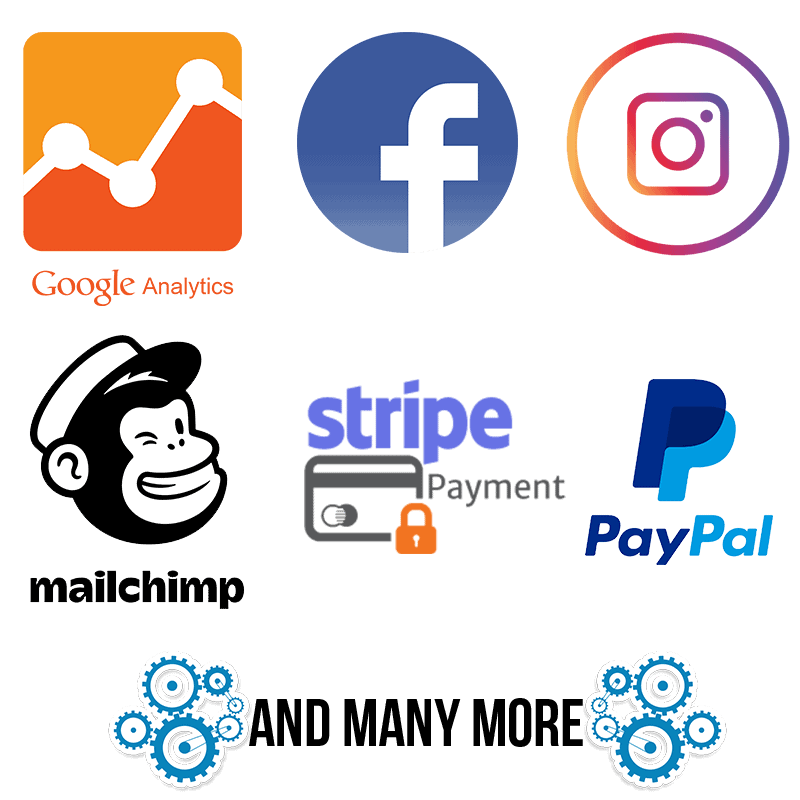 This is a simple feature that most of our competitors seem to have just not thought about.  All of our product pages have a quick and easy get a quote feature. Don't make your customers expend any extra effort.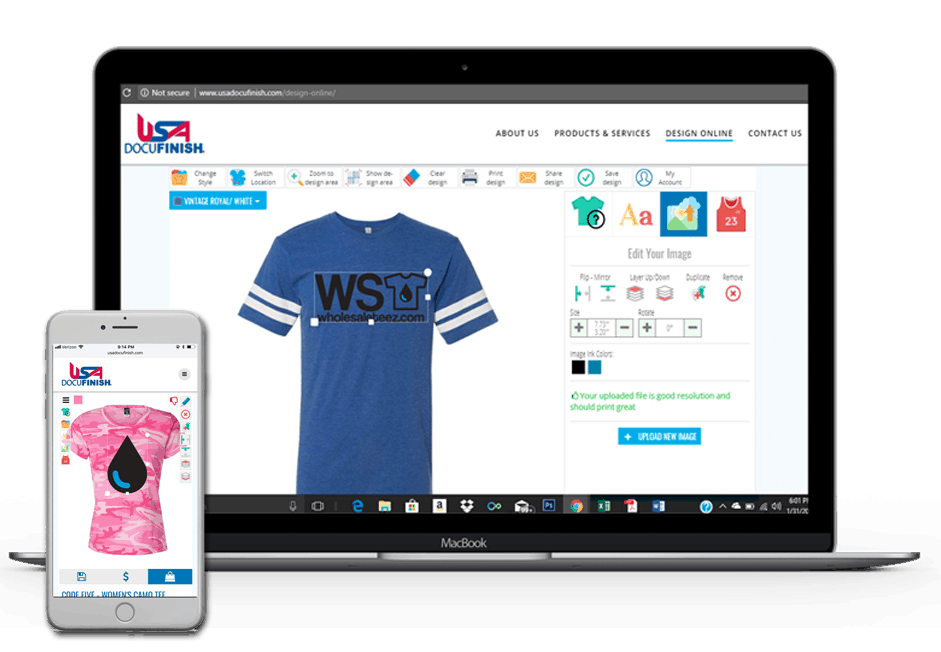 Want to design your own site? Check out our DIY Plans.
Don't take our word for it – here's what our clients say:
Hosted,serviced and developed in The USA