If you're a printer and you've been keeping track of market trends over the last few years, you will almost certainly have heard about the web to print revolution, which has led to increasing numbers of printers taking their business online and allowing internet users to design and order printed goods quickly and directly.
Now is the time to sell custom print online.
You may have thought that this market was only available to large, technologically advanced print shops, who had already had the funds and the foresight to pay software designers to spend years creating the kind of complex package that could take a customer's rough idea and then turn it into something genuinely worth printing. Well, it's true that online design software can take years to develop. That doesn't mean that it's only available to the richest print shops though. There is a relatively new concept in the software industry, known as SAAS, which stands for 'software as a service'. An example of this can be found in the web to print sector. Software developers have spent years, working in close partnership with printers and graphic designers, developing flexible, user friendly and really fun to use design software. This design package can be placed into a printer's website, allowing their customers to design and order products online. If the customer can select a printable product and customize it to their liking within design parameters set by the software, then they can confirm and pay for an order directly through an online storefront. Previously, the only goods that you could sell online in this way were mass produced, finished products which could be described to the customer in their final form – or possibly one-off, more valuable goods whose selling price would justify the time required to create a unique product listing. Web to print software actually makes it possible to create true eCommerce for printing companies.
Getting a great eCommerce site for your print shop is not as expensive as you may think.
If this all sounds like something you would have to pay many thousands of dollars for, check out web2ink.com before you dismiss the idea altogether. You'll find that the initial set up fee and monthly admin charge are very reasonable and, if you read on, you'll find that the return on this investment can be well worth it. With an online system, there is no limit to your client base – you can sell globally if you want to. You're also not confined to taking orders within your normal store hours – the customer can place orders whenever and wherever they are – even if they're travelling. Because the software guides the customer through the design process and you can even automate proofing, there's no delay while you prepare the customer's order for printing and make adjustments to unrealistic requests. If they can confirm the design within the online design system, then it's printable.
This might still not sound attractive – a few small additional orders for one or two t-shirts each probably wouldn't be worth the effort. With proper marketing, however, selling custom print online using web to print software with good front-end design capabilities can bring far greater benefits for your business. For example, you don't have to rely solely on your own marketing to bring in potential customers. By offering your customers the opportunity to host their own front end store, embedded into their own website, you can effectively outsource the effort. Your customer can create their own designs and market them to their specific target market. Their customers will never know it but, once they have placed their orders, the order request and, indeed, payment, comes through to you. You print and ship the product and then pass back whatever margin to your customer they have chosen to place on the goods. In other words, you set the base price for your printable goods and print costs, your customer creates their designs and sells them on through their own website, using their own marketing efforts, setting a price which is made up of your basic price plus whatever markup they think is appropriate. However the customer chooses to sell the product, you will always receive your base price for supplying it. You may wonder who would want this service but there's actually a good market for customized merchandise – for bands, artists, sports clubs…even museums and other institutions. For example, a gallery could upload a series of high resolution images of old masters in their collection, allowing the public to purchase t-shirts, mugs, post cards – the list is endless!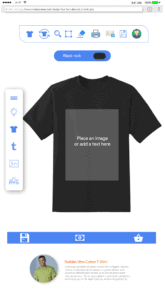 There's no denying that the market for selling custom print online is becoming very competitive. If you wish to take your place amongst the print shops already operating online, you will need a high end website, with a proven online design system at it's heart. You will need to choose a web designer with care. It would be unwise to use one with no prior experience of the print industry, as the software is industry specific and a web designer who understands the workings of a print shop will also understand how the design and eCommerce software fits into the day to day operation of your business. If you choose a web designer with more general experience, you may find that there are problems once the site goes into operation. A good choice would be a web design company that combines digital technological experience with hands on printing experience. Web2ink, in Charlotte, NC, is just such a company and offer a full eCommerce web to print software solution for printing companies, as well as specialized online marketing services, tailored to the needs of print shops.
You should realize that, with all this competition, the margins can be very slim in the web to print sector. Of course, the fact that the customers themselves are doing some of the work for you helps to offset this but so does the saving that can come from a more efficient workflow – provided that your web to print website also incorporates the order management software that you need to really make the most of your time. With a Web2ink eCommerce website, you will have all of the software tools you need. Your customer will progress easily through designing and placing an order and, when you look at your online records, you will find all the order information at your fingertips. You can also choose to automate many processes, such as proofing, creating work schedules and even shipping. With a fully integrated web to print eCommerce package, increases in efficiency should more than make up for any tightening of margins – especially if you successfully market your new online service and take advantage of the far wider customer base that you now have access to. Crucially, the customer base for web to print ordering tends not to be fickle. Once a customer has placed an order with you, what do they do when they want to reorder? Well, they could search through all your competitors again and try someone else, true but, since you have let them save all their design details in a secure folder on your system, why would they go elsewhere? So long as their first experience of ordering from you was satisfactory, it would be so much easier for them to pick up where they left off, starting with the design elements they have already created – using online design software is fun but that doesn't mean you want to duplicate each part of it every time you order. Your customer is most likely to return to you.
Marketing your print shop online is crucial for future growth.
If you are going to start selling custom print online, you will need to be prepared to put effort into marketing your online presence. No matter how technologically advanced and well designed your web site is, you need to work on your online marketing or it will never be found by your customers. With a Web2ink web to print website, you will have a good base to start from. The platform is based on WordPress, which has probably the most respected SEO web management system in the world but that's only the start. Anyone doing business in the modern, 24-hour, always on, always interconnected world has to put a serious effort into growing and maintaining their online presence and print shops are no different. Search engines will be checking your website to find out how relevant it is to the online world around it. Is it active? Basically this means, are you adding new content on a regular basis – and not just new content but good content that is genuinely useful and interesting to the people who visit your site? You may have wondered why so many websites now have blogs. Well, this is the reason. A blog is an excellent way to add content to a website. For example. you could post tutorials on using the design software, suggestions for a good design, interesting information about the history of printing – whatever you can think of that will entertain and inform your users, make them want to revisit your site and, crucially, demonstrate to google and the other search engines that your site is active and useful.
It's also still important to demonstrate to the search engines that your website is interconnected with the wider online world and that means links. A word of caution here – that doesn't mean the sort of links you used to see on a 'links page' – that long list of unwanted data that sprang up like a rash on websites everywhere when google first announced that they were going to start including the matter in their search algorithms. It means genuinely meaningful links from genuine and useful websites. Please don't be tempted to buy links or try any of the other quick fixes that you may be offered – the search engines can recognize these and will demote your website in the search rankings, so all your legitimate efforts at online marketing will be for nothing.
Social media is a good way to boost your online presence. In fact, you can embed Web2ink storefronts in Facebook pages and many other social media platforms – and so can your third party users! Social media can be a useful tool for printers in any case. If you've just printed a batch of posters or t-shirts for a local charitable event, then post a photo to your social media site and demonstrate your company's compassion and commitment to your local community.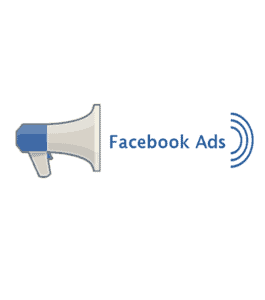 If you need help with any of the elements of online marketing, then Web2ink can offer you a choice of monthly plans that all include search engine optimization – including local SEO, which is important if your main customer base is still within your local area. The plans will also include building genuine links to your website and creating new and engaging content to keep your website fresh.
Web2ink will not tell you that the process of selling custom print online will be easy and your company will magically grow as soon as we've created your website for you. We're in the business of helping our customers and we want to be honest with you. A long term commitment is required to get all of the marketing elements in place and gradually improve your position in the search engine results. You may wonder if such a commitment is really worth it. You may think that you don't need to expand your customer base outside your local area. If you currently have enough business to suit your needs then that's a good thing. However, as more and more of your competitors, locally, nationally and even globally are adopting web to print software as a tool for selling custom print online, then more and more of your local customer base will expect the convenience of being able to prepare their designs online. If your business is still not offering this service then, gradually, your market share will suffer. Investing in web to print capability now and taking steps to market your online business will ensure that you have the best chance of keeping up with the competition and, hopefully, striding ahead of it.